Portable Restrooms & Wash Stations Rental
Our portable restrooms can be rented on a per month basis or just for the duration of your event. We also have handicapped restrooms, hand washing stations, holding tanks and high-rise lift restrooms. Contact us for more details and to get a no hidden fees quote for your project, job, festival or event.
We offer Portable Restrooms for your job site, special event or festival. Our restrooms are clean and well maintained. We use only top quality supplies and thoroughly clean weekly and before each delivery. All restrooms include a dispenser with hand sanitize solution at no additional charge. You will be amazed at how obsessed we are about keeping our restrooms and wash stations clean and maintained in excellent condition.
Customers are charged on a per month rental basis.  There are no hidden fees.  If portable restrooms are to be used less than 30 days, a reasonable daily rental rate can be arranged. We cover a large service area in South Alabama.
Billing accounts can be established upon completion of our short Credit Application.
For more information, see our Frequent Questions page or Contact Us.
Request a Quote or Call 251-929-2133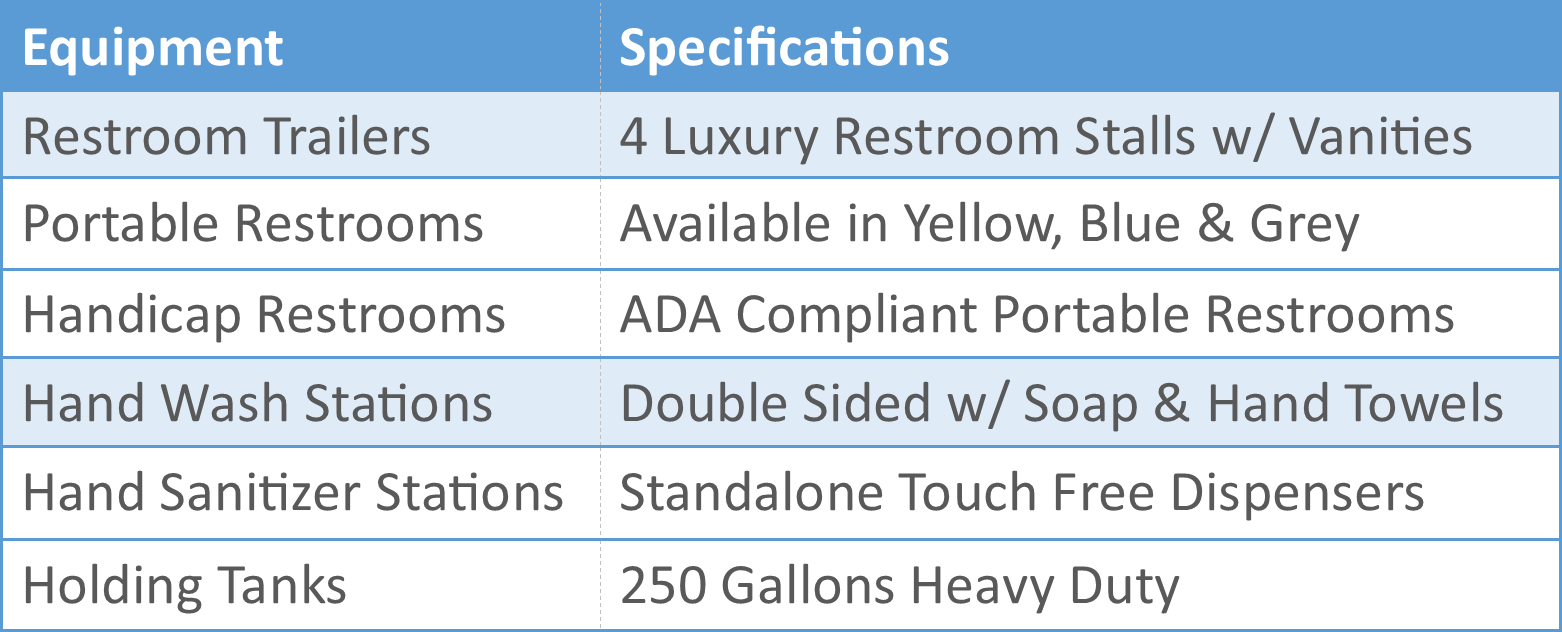 Suggested Uses: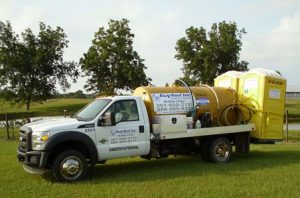 Construction Sites
Residential Construction
Commercial Construction
Weddings & Parties
Sporting Events
Festivals
Any Special Event